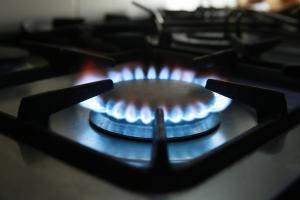 Today we are publishing our approval for a new Transportation Agreement between Premier Transmission Limited (PTL) and GNI (UK) Limited (GNI (UK)).
In giving our regulatory approval we consider the new agreement to be in the interests of Northern Ireland (NI) consumers. It will secure continued access to the gas market in Great Britain (GB) that will promote security of supply at an economic cost.
The new agreement allows for reservation of capacity of 8.08 million standard cubic meters per day at 56 bar in the pipeline between Moffat and Twynholm which is owned and operated by GNI (UK).
Together with the capacity in the Scotland-Northern Ireland Pipeline (owned and operated by PTL), PTL can provide this capacity as a seamless service for NI shippers from Moffat to NI, thereby directly linking the GB and NI gas markets and avoiding additional entry and exit charges.
The Transportation Agreement was originally entered into in 1996, for a period of 25 years, ending on 30 September 2021. PTL and GNI (UK) have now proposed to enter into a new Transportation Agreement which allows for PTL's capacity reservation to be extended for a fixed 15-year term to 30 September 2036 on fair commercial terms.
Therefore, having assessed the new Transportation Agreement, we consider it to be in the interest of consumers in NI. On this basis, we have granted our approval under Condition 2.4C.2(c) of PTL's licence for the conveyance of gas in Northern Ireland: