Board member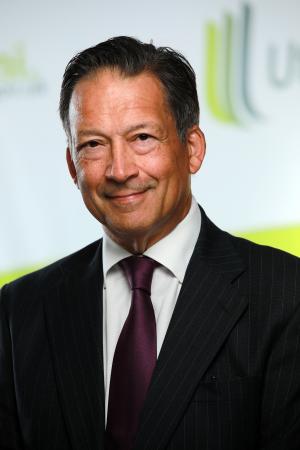 David de Casseres joined the Utility Regulator board on 1 May 2019. David is a chartered engineer with over 40 years of experience in the electricity industry. David started his career with Yorkshire Electricity in Leeds and worked through a variety of technical and commercial management roles as the industry evolved through privatisation into a much broader business spectrum including power generation.
Having gained further qualifications in law, finance and business administration, David has spent the last 25 years in business development activities. He left Yorkshire to work with the Viridian Group in 1998, initially based in Dublin as Chief Executive of the Huntstown Power Company and leading the development, financing, construction and operation of the first fully independent major power station in the Republic of Ireland.
From 2008 he returned to networks, joining NIE in Belfast to take responsibility for grid transmission development. The NIE role (which was later transferred to SONI) included leadership of the team working to deliver substantial new infrastructure to support renewable generation, as well as the new 400kV North-South Interconnector. David's career has demanded a wide spread of engagement with electricity customers and stakeholders, including regulatory and Government bodies, across the island of Ireland. Since retirement from SONI in 2017, he has been working as a Business Development Consultant.