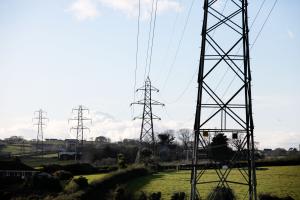 The Utility Regulator is seeking views on changes to the cluster methodology section of NIE Networks' Statement of Charges. 
These changes have been recommended by NIE Networks following a Call for Evidence and consultation. NIE Networks have issued a cluster methodology recommendations paper proposing several changes in relation to matters affecting clusters, including expanding the cluster methodology to incorporate demand connections into clusters.
NIE Networks' cluster methodology was first introduced in 2013 with aims to improve access to the network for renewable generation by grouping substations to an ideal location creating a more efficient connection with reduced environmental impact.
Since then, it has been successful in connecting groups of generators and has been a major contributor in developing Northern Ireland's path to net zero.
The electricity network now needs to change further to achieve the ambition of net zero. We consider that now is an optimal time to review the cluster methodology. 
In our consultation paper we are seeking feedback on each of NIE Networks' cluster methodology recommendations.
Further information on the consultation and how to respond are available within our consultation section.