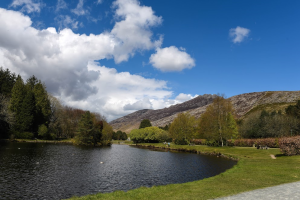 Today we publish our Forward Work Programme (FWP) 2022-23.  This is in compliance with our statutory duties which require us to publish the FWP by 31 March. 
The FWP is the business plan for the fourth year of our Corporate Strategy 2019-24.
The FWP sets out the non-routine projects we would like to undertake in the forthcoming year. The projects are presented in the context of our Corporate Strategy objectives.
Commenting on the publication of our Forward Work Programme, John French, Utility Regulator Chief Executive, said:
" The publication of our new programme of projects for 2022-23 shows our commitment to delivering on our strategic objectives. Delivering these projects will help us promote markets that promote competition, choice and fair outcomes with a focus on keeping costs for consumers as low as they can be.  At a time of a wider challenge around meeting net zero targets our projects we support our goal of enabling 21st century networks and a low carbon future.  Key to helping us deliver on our projects is collaboration and co-operation with our stakeholders, and we are grateful for their contribution in helping us shaping our programme of projects."
Responses to our public consultation on the draft Forward Work Programme are also published.  We will also provide direct feedback to those that have responded.
A paper copy of the FWP can be obtained from Barbara Brown via e-mail barbara.brown@uregni.gov.uk or in writing to the Utility Regulator, Queens House, 14 Queen Street, Belfast, BT1 6ED.
Copies of the document will be made available in accessible formats if required.