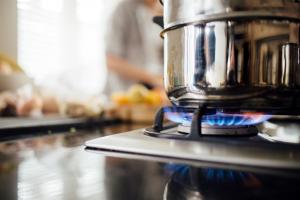 Today we publish an Information Note on the commencement of our 'Gas Retail Supply Price Controls 2023' project (SPC23). This information paper sets out our approach to the supply price controls for both price regulated gas companies.
The next price controls for the gas supply companies, Firmus Energy (supply) Ltd (FES) and SSE Airtricity Gas Supply (NI) Ltd (SSE Airtricity) are due to begin 1 January 2023 and 1 April 2023 respectively.
This is the first of a series of documents which we will publish relating to the price controls under this SPC23 project.  This paper outlines our proposed approach in relation to examining the main areas within the controls: structure and form; scope and coverage of regulated tariffs; duration of control; operating costs levels and allocations; and allowed margin. It also sets out a timetable for completion of the publication of a consultation paper, the consultation phase of the project and the publication of our decision paper, as well as the associated licence modification consultations to give effect to those decisions.