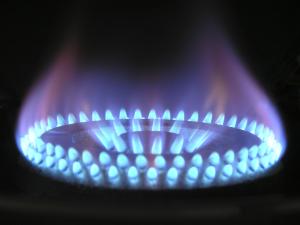 Today, we publish our decision paper on modifications to the licences for the three gas distribution network operators (GDNs) in Northern Ireland (NI):
Firmus energy (Distribution) Limited (FE);

Phoenix Natural Gas Limited (PNGL); and

SGN Natural Gas Ltd (SGN).
This is mainly to reflect the outcome of the GD23 price control.  
Not all licence modifications are applicable to all GDNs. The table below provides an overview of the licence modifications we are making and the GDNs to which they apply.

Overview of licence modifications
The purpose of the modifications is to implement the price control decisions and to address some variations between the licences held by the GDNs.
Our consultation on the licence modifications concluded on 25 November 2022.
We received three responses to our consultation from the GDNs FE, PNGL and SGN.
We have carefully considered the responses and our published paper reflects decisions following the consultation on the proposals.
Our decision paper on the licence modifications includes nine annexes which are outlined below and may be accessed through the links provided. 
In our licence modification consultation, we noted that some of the data on which we had relied in our final determination, that is drawn from government and other independent sources, was sensitive to change given some recent uncertainty in the data. We indicated that we would consider the latest information from these data sources, along with the consultation responses, before making final decisions on the licence modifications. 
When the GD23 final determination was published in October 2022, the position on corporation tax rate was uncertain, and inflation forecasts were volatile. Changes to official data of this nature, between a final determination and the licence modification decision, are uncommon. Given the unique situation present at the time of the GD23 final determination, we decided that reflecting the most up to date information and forecasts was a prudent course of action.
With greater stability around the data since, we have considered the latest data and consultation responses from GDNs. Following our review, have decided to update the corporation tax rate and the inflation forecast for the price control decisions.
This change requires us to amend the following annexes from the original GD23 final determination. These can be accessed at:
| | |
| --- | --- |
|   | Updated annexes |
| Annex J | |
| Annex K | |
| Annex L | |
| Annex T | |
These modifications will come into force on 19 April 2023, as there is a 56-day period before they take effect.
Any comments or queries in relation to this publication may be addressed to:
Paul Harland
Network Price Controls
Queens House
14 Queen Street
Belfast
BT1 6ED
Telephone: 028 9031 1575
Email: Gas_networks_responses@uregni.gov.uk with cc to paul.harland@uregni.gov.uk
This document is available in other accessible formats, including large print, Braille, audio cassette and a variety of relevant minority languages if required.  Please contact Paul Harland on either 028 9031 1575 or email: Gas_networks_responses@uregni.gov.uk with cc to paul.harland@uregni.gov.uk to request this.