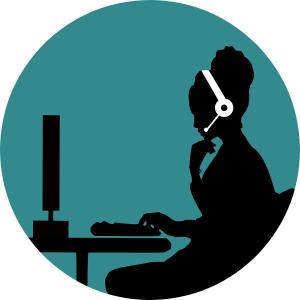 In recent months, too many consumers have been experiencing a range of customer service issues when dealing with their energy supplier. In response, we recently published an open letter issued to all NI domestic energy suppliers highlighting our concerns and need for immediate remedy. 
As committed to in that letter, on Tuesday 28 March we convened a meeting with all domestic energy suppliers and key consumer representative bodies to discuss the issues and seek resolution. We welcome the positive contributions made throughout the meeting by all participants and willingness to provide a collaborative and practical response to the issues raised.
Consumer bodies provided feedback and insight into the key issues consumers have been experiencing including long call wait times, disconnection from calls, not receiving call backs and concerns in getting consumer issues addressed in a timely manner. Suppliers reflected on the recent unusual challenges faced including significant increases in consumer calls, increased complexity in calls and the impact of government support schemes on demands for call centre resources. The range of measures already put in place by suppliers to address customer service issues were welcomed – however, there was also general agreement on the need to do more.  
Steps to further address issues in the short, medium and long-term were explored. By way of an immediate response, suppliers committed to, and have since provided, a dedicated point of contact for the Utility Regulator and all consumer bodies through which consumer complaints can be escalated and prioritised. This immediate measure will help in a timely response to consumer contacts. A range of other improvement measures were discussed with a commitment by all meeting participants to explore further proposals. In the medium term, we have committed to examining whether the regulatory framework in these areas needs further strengthened.
Participants agreed that the delivery of the UK government energy bill support schemes was the cause of many of the consumer contacts and clear communication was needed to help provide reassurance for consumers. We, along with the consumer bodies, agreed to work with the GB Department of Energy Security and Net Zero to provide up to date and clear information on the schemes for all consumers.
A further meeting of the group has been scheduled for mid-April to help track progress on agreed actions and identify further steps to improve customer service standards.
We continue to monitor the performance of all suppliers and note that some have responded well during difficult circumstances. In areas of underperformance, we will be addressing areas of potential non-compliance pursuant to our enforcement procedure.
Meeting attendees:
Energy suppliers – Budget Energy, Flogas, Click Energy, Electric Ireland, Firmus, Power NI and SSE Airtricity.
Consumer bodies - Advice NI, Bryson, CCNI, COPNI and NEA.