SONI 2020-2025 price control decision published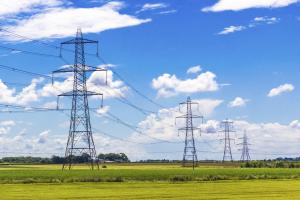 Today we publish our final determination for the SONI price control 2020-2025. SONI (System Operator for Northern Ireland) is the electricity transmission system operator. 
Our final determination follows an extensive review of SONI's business plan submission, engagement with stakeholders, including feedback from our Stakeholder Expert Challenge Group (SECG). We have also considered, and taken account of, stakeholder responses to our draft determination.
During this price control period, we want SONI to deliver outcomes across the electricity system that matter to consumers, such as greater decarbonisation, grid security and lower energy bills. We set out a price control framework to assist SONI, during this time of significant change, to provide real value for consumers through the provision of high quality services. 
As it delivers outcomes across the electricity system, we want SONI to take an open, flexible and collaborative approach to the consideration of new ideas and technologies that have the potential to address climate change.  Importantly, all investment to address the challenges of climate change must also deliver value for money for consumers. At the heart of our approach is our desire to build on our existing price control framework to support SONI in delivering these outcomes.
Our key price control decisions include:
a new outcomes focused evaluative framework which promotes higher levels of performance by SONI for customers, consumers and electricity system partners;
adapting our approach to ensure that SONI cost allowances are linked to the delivery of outcomes across the electricity system;
an overall cost allowance of £88m for SONI to run its business, compared to £118 million sought by the company, with a flexible framework to manage and consider future, uncertain costs, in a timely way; and,  
a rate of return for SONI of 4.03% which, while lower than that requested by the company, reflects the risks faced by SONI.
 
We are also consulting on guidance for our evaluative performance framework, cost remuneration and uncertainty mechanisms.