Utility Regulator comments on firmus energy's gas tariff announcement in the Ten Towns area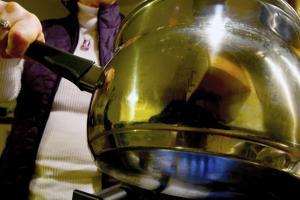 Following firmus energy's announcement that it will be increasing its gas tariffs by 6.8% for domestic and small business customers[i] in the Ten Towns area, Kevin Shiels, the Utility Regulator's Director of Retail and Consumer Protection commented:
"We understand that price increases are not welcome and have thoroughly scrutinised firmus energy's actual costs to supply gas to homes and businesses in the Ten Towns area. The average domestic customer[ii] will see their bills increase by around £39 per year. Whilst this increase comes as we enter the Spring, we recognise the impact it will have on customer budgets.
"There are a number of reasons for this increase. Our regulation requires firmus energy to return to customers any additional revenue (known as over recovery) that they make during the previous tariff period. However, if they spent more on gas than they earned in revenue (known as under recovery), they can get this back from customers in the next tariff period. This ensures that customers only pay the actual cost of the gas. Last year, an over recovery element had the effect of reducing the tariff from what it would otherwise have been. However, for this tariff period, there is an under recovery, which means that instead of a reduction applied, this element has actually increased. This explains around half of this year's increase.
"The remaining portion of the increase is due to the increase in international energy costs, which make up a significant portion of your bills, and network charges which have also risen in line with inflation.
"This increase will leave the firmus energy domestic tariff for the Ten Towns area 7% lower than the Bord Gais average standard tariff in the Republic of Ireland and slightly higher than the average standard gas tariffs in Great Britain.
The tariff increase for the Ten Towns area will come into effect on 5 April 2018. Today's announcement follows the ongoing tariff review process that is carried out by firmus energy and the Utility Regulator, in consultation with the Department for the Economy and the Consumer Council for Northern Ireland.
Commenting on the firmus energy Greater Belfast price increase Kevin said:
"Following last week's announcement made by SSE Airtricity Gas Supply NI to increase their gas prices in the Greater Belfast area by 7.8%, we understand that firmus energy are also increasing their gas prices in the Greater Belfast area by 8.8% from 16 April. We do not regulate firmus energy's prices in the Greater Belfast area. However, following these increases, we would encourage consumers to shop around to make sure they are getting the best deal for their gas supply."
Full details of the tariff review are available in the briefing paper.
[i] Business customers using less than 2,500 therms per year.
[ii] A domestic customer with an average consumption of 12,500kWh p.a. including VAT.
For further information, please contact Adele Boyle on 028 9031 6664 or 07787 279584.