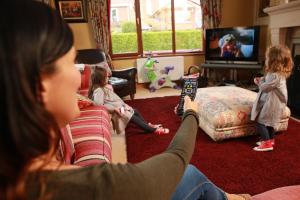 Commenting on Power NI's tariff announcement, Kevin Shiels, interim Chief Executive at the Utility Regulator said:
"In January 2023, the Utility Regulator commenced a review process with Power NI of its regulated tariff for domestic electricity customers. This tariff review forms part of our regular scrutiny to make sure that consumer bills reflect the actual cost of providing electricity to homes in Northern Ireland.
"Power NI's underlying costs have fallen, including their energy wholesale costs. However, whilst our review has resulted in a 16.2% decrease to Power NI's underlying regulated tariff, the actual change customers will see from 1 April 2023 is an increase of 14%. This is due to a reduction in consumer financial support provided through the UK Government's Energy Price Guarantee (EPG) scheme.
"The EPG scheme was brought in by the UK Government to help households with high energy prices over the winter. However, as the cost of wholesale energy is now reducing, so too is the level of support being provided by government. This means there will be a lower level of discount applied to all electricity and gas bills from 1 April 2023.
"The reduction to Power NI's regulated tariff, which is a direct result of the recent falls in forward wholesale electricity prices, is welcome, but we understand that customers will be disappointed not to see this in their bills.
"When the new tariff takes effect on 1 April, Power NI's average domestic credit customer (with the EPG discount applied) will pay £966 a year, compared to the GB electricity Price Cap of £1366 per year. This means that the typical Power NI domestic customer's annual bill will be 29% lower than the equivalent in Great Britain and 42% less than RoI.
| | |
| --- | --- |
|   | 1 April 2023 annual bill (based on 3,200 kWh consumption) |
| Power NI annual bill (including EPG discount) | £966 |
| GB Price Cap annual bill for electricity (including EPG discount) | £1366 |
| RoI annual electricity bill[i] | £1,660 |
"We will continue to monitor Power NI's regulated electricity tariff and ensure any further falls in costs are passed through to customers at the earliest opportunity.
"If you are worried about paying your energy bill, please contact your electricity or gas supplier in the first instance, to make them aware of your circumstances, and discuss the options available. In addition, there are a number of agencies who can provide free and independent advice to households, including Advice NI, Christians Against Poverty, the Consumer Council and Money and Pensions Service's MoneyHelper."
This tariff announcement marks the conclusion of a review undertaken by the Utility Regulator and Power NI, in consultation with the Department for the Economy and the Consumer Council for Northern Ireland.
A briefing paper has also been published. 
[i] Comparison with RoI does not include EPG support or other similar government support.
Further information: