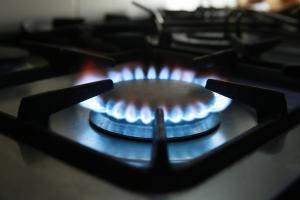 Average gas bills in the Greater Belfast and Western distribution areas will increase by £112 per year after SSE Airtricity Gas Supply announced an increase to their regulated tariffs. This change, which applies to domestic and small business customers[i], will come into effect on 1 October 2021.
Commenting on the announcement, John French, Chief Executive of the Utility Regulator said:
"In August 2021, following significant increases in the cost of wholesale gas, SSE Airtricity Gas Supply submitted a proposal to increase their regulated tariff by 21.8%, which equates to a £112 per year increase for the average domestic household.
"The costs within this proposal have been fully scrutinised by the Utility Regulator; in consultation with the Department for the Economy and the Consumer Council. Following this review, we have approved SSE Airtricity's proposal, as it reflects their increased costs in purchasing wholesale gas.   
*"This will mean that the average domestic gas bill in Greater Belfast and Western distribution area will rise from £514 to £626 per year. This compares to an annual average household gas bill in GB of £625, and £782 in RoI.
"I recognise that this increase is unwelcome news for consumers, but as I highlighted last week, over the last year there has been an unprecedented increase in the cost of wholesale gas, coal, oil and carbon on international markets. This unfortunately has an impact on consumers' bills, as around half of a final gas bill is made up by wholesale gas costs.
"Whilst no-one has any control over international wholesale energy markets, we are continuing to work with SSE Airtricity, government, the Consumer Council, and other partners, to see how we can provide further support for vulnerable consumers to help mitigate the effects of this increase.
"Last month, we wrote to all energy suppliers in Northern Ireland to remind them of their obligations to consumers in debt. Therefore, I would encourage anyone who is worried about the cost of their energy bill, to contact their supplier immediately and access the help and support that is freely available."
A briefing paper on the tariff change has been published. 
Media contact - Adele Boyle, 07787 279584
Additional information:
This tariff review commenced in August 2021 and covers around 180,000 customers in the Greater Belfast area. The review also covers customers in the Gas to the West area where 1,700 customers are connected. 

The average domestic credit customer will see their bills increase by around £112 per year and the average domestic bill will rise to £626 per year.

The SSE Airtricity Gas Supply standard tariff will be equal to the GB price cap.  Both have VAT rates of 5%.

The SSE Airtricity Gas Supply standard tariff will be 20% lower than the Bord Gais standard gas tariff in the RoI. This includes VAT at 13.5% in RoI and 5% in NI.

Exchange rate of 0.888 rate used in calculation.

The Greater Belfast area covers: South, West, East and North Belfast; Carrickfergus; Newtownabbey; Duncrue and Harbour; Lisburn; Carryduff; Castlereagh; Ballygowan; Newtownards; Larne; and North Down.

Further information on the support available to energy customers is available at

www.nidirect.gov.uk/covid-19-energy-debt-advice

and w

ithin the consumer protection section of our website. 

The Consumer Council's website

has energy advice for consumers during these difficult times and also provides an independent

energy price comparison tool

to help consumers save money.

A number of agencies can provide free and independent advice, including 

Advice NI,

Money and Pensions Service

and

Christians Against Poverty

. There is also more information on support for natural gas customers from the new

www.naturalgasni.com

website.
[i]Business customers using less than 2,500 therms per annum.