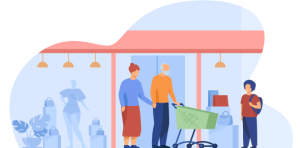 The Utility Regulator has recently published the results of its second Non-Domestic Consumer Insight Tracker survey which provides insight into the main issues facing non-domestic consumers in the energy sector.
The headline results include:
Over half of non-domestic consumers are concerned over their energy bills.

53% of non-domestic consumers are concerned or very concerned about their energy bills, with the hospitality sector the most likely to be concerned (72%). 29% of electricity and 25% of gas customers said they struggle to pay bills.

However, most (58%) of non-domestic consumers had made no changes due to energy prices and a high proportion are unaware of how much they spend on both.
There were significant falls in consumer satisfaction levels for both electricity and gas suppliers. Only 33% of electricity and 38% of gas customers reported being satisfied, compared to 63% and 62% in the last survey. However, this has not led to a significant increase in dissatisfaction, but rather a more neutral response.

Non-domestic consumers are now more engaged with the correspondence they receive from their energy supplier.

70% of consumers confirmed that they read and understood most or all the correspondence they receive from their energy supplier, which is an increase compared to 55% in the last survey.

Less than half of non-domestic consumers have undertaken energy efficiency measures in the last three years.
Barbara Cantley, Interim Director of Consumer and Business Protection explains further:
"These are challenging times for the businesses of Northern Ireland and this has been reflected in our survey. Concern over bills, including those saying they would struggle to pay bills, was a key theme in this year's results. Whilst wholesale energy prices have fallen this year, they are still significantly higher than the historic average.
"We would encourage all non-domestic consumers to remain engaged with their supplier, review their bills and avail of all support available to them. If you are a small business concerned about what you are paying, the Consumer Council NI provides an independent energy price comparison tool to help non-domestic consumers compare prices. In addition, energy suppliers are also required to provide energy efficiency advice which may help you reduce your usage and therefore your overall bill.
"Falling levels of supplier satisfaction and trust were also clearly evident in this year's survey. Whilst some of that may be attributed to unhappiness over energy price trends, we cannot assume that is the only cause.  We have raised our concerns with suppliers that too many customers have been experiencing a range of customer service issues when dealing with their energy supplier.  We continue to monitor the performance of all suppliers and in areas of underperformance, we will be addressing potential non-compliance pursuant to our enforcement procedure. We will be launching a review of the regulation of the non-domestic energy retail market. Due to commence this year, the broad aim of this piece of work will be to identify, and remedy, any gaps in the existing regulatory framework for non-domestic consumers."
Our infographic summarises the key findings of the survey. 
For further information, please contact Adele Boyle on 07787 279584.