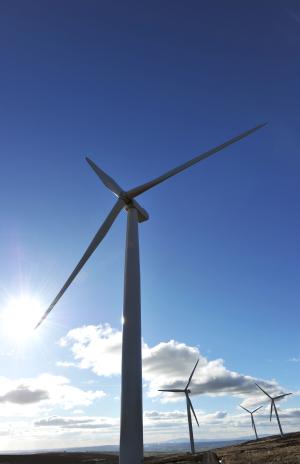 Today the Utility Regulator publishes two Article 14(8) Notices on its decisions to modify a number of electricity generation and Demand Side Units (DSU) generation/supply licences held by a number of licensees.
In each case the modification will amend the financial year in Condition 2(1) of the stated licences and is to ensure that the financial year in each licence aligns with the financial statements of the licence holder in each case and will also, where necessary, make certain house-keeping amendments to individual licences.
The need to modify relevant licences has become apparent through our monitoring of licence compliance. 
The affected licensees include:
Antrim Wind Energy Ltd, Bann Road Solar Project Ltd, Brockaghboy Wind Farm, Church Hill Energy Ltd, Crighshane Energy Ltd, Crockandun Wind Farm, Dunmore Windfarm Ltd, ERE Developments, Garves Wind Ltd, Hunters Hill Wind Farm Ltd, Lightsource SPV 94 Ltd, Lightsource SPV 231 Ltd, Lisburn Solar Ltd, Molly Wind Ltd, ScottishPower Renewables (UK) Ltd, Screggagh Windfarm Ltd, Seegronan Windfarm Ltd, Short Brothers Plc T/a Bombardier Aerospace, Slieve Divena II Windfarm, Slieve Divena Wind Farm Ltd, Tyrone Wind Energy Ltd. Electricity Exchange Ltd (Supply), Empower Generation Ltd (Generation/Supply), ipower Solutions (Supply), Powerhouse Generation (Generation).  
Decision Paper on Modifications to License Condition 2 under Article 14
Decision Paper on Modifications to DSU License Condition 2 under Article 14
The relevant licence holders have received prior notification of the proposed modifications from the Utility Regulator.
Copies of all documents will be made available in large print, Braille, audio cassette and a variety of relevant minority languages if required.