NISEP Framework Document 2021-2022 published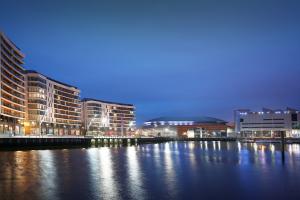 Today we publish the Framework Document for the 2021-2022 Northern Ireland Sustainable Energy Programme (NISEP). The Framework Document provides the rules and procedures for organisations wishing to participate in NISEP.
The bidding round for NISEP funds have now commenced for the programme year 2021-2022. The funding is available for energy efficiency schemes which must be implemented in the 2021/2022 programme year. All companies licensed by the Utility Regulator in Northern Ireland, who accept the terms and sign the Accedence Agreement, are eligible to bid for funds. Other organisations that have met the required criteria and have registered with the Programme Administrator (Energy Saving Trust) as Primary Bidders, are also eligible to bid for funds.
For further information on the Framework Document, please contact Patricia Stewart.