Second reduction this year to gas bills for customers in the Ten Towns area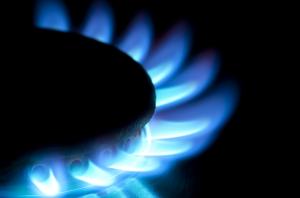 The Utility Regulator has welcomed firmus energy's 12.5% reduction to its regulated gas tariffs for domestic and small business customers[1] in the Ten Towns area, effective from 1 October 2020.
Utility Regulator Chief Executive, Jenny Pyper said:
"Given the ongoing impact of the Covid-19 pandemic and as we approach the winter months, this tariff reduction is very welcome news for households and small businesses across the Ten Towns area.
"Our regulatory scrutiny ensures that tariffs always reflect the actual costs of supplying gas to consumers. We always make sure that, should costs fall, customers see the benefit in reduced bills as soon as possible. This is firmus energy's second reduction in 2020, with customers having already seen a 21.2% decrease announced in March. This latest decrease means a typical[2] firmus energy domestic credit customer will see a saving of around £63 per year.
"Firmus energy's domestic gas tariff continues to compare well with bills in GB and RoI. Tariffs for firmus energy's customers are currently 37% below the Bord Gais standard tariff in RoI and 10% lower than the Default Tariff Cap level in GB.
"The decrease is due to a combination of the supplier over recovering revenue during the current tariff period, as well as the impact of falling commodity costs. The over recovery was caused in large part by a one off decrease to distribution network charges, a reduction that is specific to the Ten Towns area.
 "At this time, there will be no change to the regulated tariff for SSE Airtricity Gas Supply in the Greater Belfast area. As always, we will continue to keep the tariff under review."
This tariff announcement marks the conclusion of a review undertaken by the Utility Regulator and firmus energy, in consultation with the Department for the Economy and the Consumer Council for Northern Ireland.
A briefing paper on the tariff review has been published.
[1] Business customers using less than 2,500 therms per annum.
[2] Based on standard domestic credit customers with estimated usage 12,000kWh per annum including VAT
For further information, please contact Adele Boyle on 07787 279584.
Notes to editor
The Utility Regulator is the independent non-ministerial government department responsible for regulating the electricity and gas industries and water and sewerage services in Northern Ireland.
This tariff review commenced in August 2020 and covers around 47,000 domestic and small business customers in the Ten Towns area.
The previous tariff was effective from 1 April and was a 21% decrease.
The average domestic credit customer will see their bills decrease by around £63 per year and the average bill will fall to around £440 per year.
The Ten Towns and greater Belfast area are two separate markets, with different distribution network operators and different network use of system costs.
The Ten Towns area refers to firmus energy's distribution network and includes: Derry/Londonderry, Limavady, Coleraine (including Portstewart and Bushmills), Ballymoney, Ballymena (Broughshane), Antrim (including Ballyclare and Templepatrick), Craigavon (including Portadown and Lurgan), Banbridge, Newry (Warrenpoint) and Armagh (Tandragee)
The Greater Belfast area covers: south, west, east and north Belfast; Carrickfergus; Newtownabbey; Duncrue and Harbour; Lisburn; Carryduff; Castlereagh; Newtownards; Larne; and North Down.
The firmus energy average domestic standard credit tariff is 10% lower than the Default Tariff Cap level in GB. Both have VAT rates of 5%.
This firmus energy average domestic standard credit tariff is 37% lower than the Bord Gais standard gas tariff in the RoI. This difference is between both tariffs inclusive of VAT at 13.5% in RoI and 5% in NI.