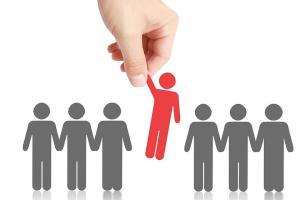 We have made five appointments to an independent expert panel as part of SONI's Evaluative Performance Framework (EPF) following the completion of an external procurement process.
SONI is the electricity Transmission System Operator (TSO) for Northern Ireland. Its performance can significantly affect consumer bills, security of supply and decarbonisation. Its influence on these outcomes is becoming even more important as our energy system rapidly changes, becomes more complex and integrates as we decarbonise.
The EPF Panel will draw on evidence and views provided by the Utility Regulator, SONI, consumers, their representatives and other stakeholders (or stakeholder groups). The panel will independently assess SONI's performance under the EPF and provide recommendations to assist us in assessing and constructively challenging SONI's performance. The panel is composed of a mix of independent experts with knowledge and experience to help gain a comprehensive picture of SONI's performance.
More information on each of the five newly appointed panel members is set out below. We look forward to working with the panel through the framework.
EPF Independent Panel members
Bob Hanna - EPF Panel Chair
Bob Hanna is the former Chief Technical Advisor to the Minister for Communications, Climate Action and Environment, Ireland. In this role he represented Ireland in a number of international fora, including the E.U.'s Strategic Energy Technology Plan Steering Group.

He was previously with Sustainable Energy Ireland, Head of Projects at the German Institut fuer Solare Enegieversorgungstechnik, Commercial Manager with Premier Power in Northern Ireland and General Manager of Northern Ireland Electricity International. He has also held positions with the former National Board for Science and Technology and the Electricity Supply Board in Ireland, and Kennedy and Donkin Consulting Engineers in the UK.

Bob holds a B.Sc. (Hons.) in Electrical Engineering and a Postgraduate Diploma in Fuel Technology and Power Engineering from Queen's University Belfast, and an M.B.A. (with energy sector dissertation) from University College Dublin. He is a Chartered Engineer Member of the Energy Institute and a Fellow of the Institution of Engineers of Ireland.

He received "Consultant of the Year" awards in 1993 and 1995, and was Director of a team that received one O.B.E and three M.B.Es for services in Bosnia.

He is currently a board member of Northern Ireland Community Energy Cooperative, was Chair of Smart Grid Ireland and was a founding board member of the Northern Ireland Centre in Europe.
Dr Bernie Stuart
Dr Stuart is a Non-Executive Director with the Department of Agriculture, Environment and Rural Affairs and a member of its Audit and Risk Assurance Committee.
She is a former Senior Civil Servant and an Associate Consultant at the Health Service Beeches Leadership Centre. She has undertaken consultancy work covering organisational culture and is experienced in budgetary and risk management, organisational change and public sector reform. Since June 2013, Dr Stuart has been a member of the Northern Ireland Statistics Advisory Committee having previously worked as a statistician in the Northern Ireland Statistics and Research Agency.
She holds a PhD in Computer Science and a Diploma in Company Direction from the Institute of Directors. She is a graduate of the Federal Executive Institute, Charlottesville, Virginia and also undertook study at the Kennedy School of Government in Harvard University and at the McGill International Executive Institute in Montreal.
Robert Longden
Robert Longden has over 30 years' experience in the energy industry. This has encompassed senior technical and commercial roles.
Robert's technical background includes the planning and design of the existing high voltage transmission network in England and Wales together with developing the post-privatisation transmission and trading arrangements.
His commercial experience spans the value chain in electricity, across energy supply, trading, corporate strategy & market development, to major M&A and regulatory affairs.
His current focus is on the regulatory and policy issues shaping the energy arena and their impact on both energy markets and the networks which underpin them. 
Dr Scott King
Dr Scott King is an award-winning business growth advisor, entrepreneur, investor, published author (across business and advanced technology), lean practitioner, innovator, Fellow of the Institute of Mechanical Engineers and Chartered Engineer with an ability to think strategically and see the big picture.
For over 20 years' Scott has worked and travelled across the globe providing direction, assistance, and leadership to an ever-expanding list of multi-sectoral organisations, ranging from new starts to SME's, globally recognised brands, and public sector organisations. 
With an ability to listen and challenge in a constructive manner, Scott utilises his library of accumulated knowledge and experience to provide a pragmatic approach to supporting organisations to achieve their vision and potential. 
A strong communicator and proactive engager, Scott leverages his business, technical and commercial experience to regularly support private and public sector organisations with independent critically evaluated strategic reviews and provides them with detailed and prioritised recommendations to achieve their organisations goals. 
To date Scott has secured multiple millions in grant funding for numerous private and public sector projects and through his business, Pinnacle Growth Group, has helped to create over 500 jobs locally and other demonstrable examples of investment returns for public and private sector funds. 
Tom Doran
With over 38 years' experience in the Utility sector, Tom Doran is a Chartered Fellow, The Chartered Management Institute. A Chartered Manager Assessor and an advocate for professional and ethical management. He is also recognised as a Fellow of the Guild of Assessors and a Fellow of the Institute Consultants

He is a Management Consultant with over 38 years management experience mainly in the utility/energy sector. He specialises in management performance, staff development, assessment, coaching and mentoring and supporting managers to build on existing skills giving them the focus and support they need to take them and their organisation to the next level in professional management. He is also a Fellow The Guild of Assessors and Fellow of Institute Consultants. In June 2019 Tom became the 1st person in NI to achieve a CMI L7 Diploma in Leadership, Coaching and Mentoring. He is also a Trained EFQM Assessor 6 Sigma Black Belt Trained.
He is a Non-Executive Director in the 3rd sector, Author NI and UK award winning submissions on employee engagement. He is also acted as a Keynote speaker in Berlin on revenue Protection, recovery and Smart Metering, been a BITC annual awards judge 2017 and was a Vice Chair United Kingdom Revenue Protection Association.