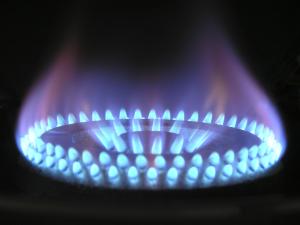 Firmus energy today announced a 20.52% decrease to its regulated tariff for domestic and small business customers in the Ten Towns distribution area from 1 January 2023.
Alongside this, the UK Government has recently announced that its Energy Price Guarantee (EPG), which discounts consumer gas prices, is set to be reduced in January 2023. This will lessen the discount Northern Ireland gas customers receive on their bill.
Overall, this tariff review decrease, combined with the EPG discount, will mean that the average domestic gas bill will fall to £1,327 per annum from 1 January 2023[1] (this includes the EPG discount). This equates to a decrease of £417 per year (compared with the current annual bill of £1,743[2]).
Commenting on the announcement, Kevin Shiels, acting Chief Executive of the Utility Regulator said:
"Today's announcement offers some welcome relief to gas consumers this winter, after a period when surging wholesale energy prices led to unprecedented increases in bills.
"As a regulator, we have always said that changes to consumer bills in Northern Ireland are not a one-way street. Our job is to make sure that consumer bills reflect the costs of providing the service, and we said we would act quickly should falling wholesale costs allow us to reduce bills. Recent and sustained falls in wholesale costs have allowed us to approve a fall in firmus energy's tariffs.  
"Firmus energy's announcement today will mean that the combined regulated electricity and gas bill in Ten Towns area will be £2,174[i] a year from 1 January 2023. This compares to the price cap in Great Britain, where the combined electricity and gas bill for the average household will be £2,867 a year from 1 January 2023.
Area

Average combined electricity and gas bill per year (£)

from January 2023

Ten Towns (regulated tariffs)

£2,174

Great Britain (Price Cap)

£2,867
Note: Figures above based on the annual bill of a customer consuming 12,000 kWh of gas and 3,200 kWh of electricity.
"Separate to the energy price guarantee support, we continue to work with the UK Government and local energy suppliers to ensure that the £400 Energy Bill Support Scheme and additional £200 payments are paid to Northern Ireland consumers quickly.
"At a local level, we will continue to use everything in our regulatory toolbox to support consumers. We recently agreed, along with the Consumer Council and energy suppliers, a series of practical commitments, called an energy charter, to protect consumers over the coming months.
"Consumers who are worried about the impact of energy prices should always contact their electricity or gas supplier in the first instance, to make them aware of their circumstances, and discuss the options available to them. In addition, there are also a number of agencies who can provide free and independent advice to households, including Advice NI, Christians Against Poverty and Money and Pensions Service's MoneyHelper."
A briefing paper has also been published. 
[1] This includes the EPG discount.
[2] This includes the EPG discount effective from 1 November 2022.
[i] Based on a typical customer consuming 12,000 kWh of gas and 3,200 kWh of electricity paying by direct debit.
Further information
For further information, please contact Greg Irwin on 07794 965911.

This tariff review commenced in November 2022 and covers around 63,000 customers in the Ten Towns area.  

The average domestic credit customer will see their bills decrease by around £417 per year and the average domestic bill will fall to £1,327 per year.

The Ten Towns and Greater Belfast areas are two separate markets, with different distribution network operators and different network use of system costs. 

The Ten Towns area refers to firmus energy's distribution network and includes: Derry/Londonderry, Limavady, Coleraine (including Portstewart and Bushmills), Ballymoney, Ballymena (Broughshane), Antrim (including Ballyclare and Templepatrick), Craigavon (including Portadown and Lurgan), Banbridge, Newry (Warrenpoint), Armagh (Tandragee) and more than 25 other towns and villages in the surrounding area.