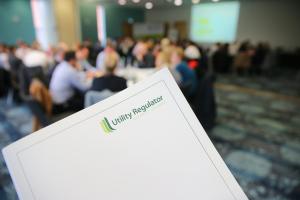 Utility Regulator comments on meeting with the Chancellor of the Exchequer
"The Chief Executive of the Utility Regulator met with the Chancellor of the Exchequer, Communities Minister and Economy Minister earlier today, to ensure the pragmatic and timely delivery of the Energy Bill Support Scheme in Northern Ireland.
This support is desperately needed to help households this winter, due to increasing energy costs, which have been caused by unprecedented international wholesale prices.
It is vital that this support reaches households in Northern Ireland in timely manner, and we will continue to proactively support both the UK and Northern Ireland Governments around the delivery of this scheme."
ENDS
For further information, please contact Greg Irwin on 07794 965911.
Notes to editor
The Utility Regulator is the independent non-ministerial government department responsible for regulating the electricity and gas industries and water and sewerage services in Northern Ireland.