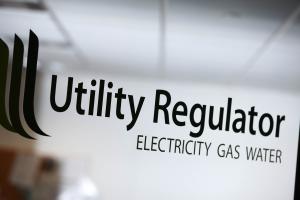 Power NI's pricing announcement follows our review of their tariff, which identified an underlying 14.2% decrease, due to a fall in wholesale electricity costs. However, the UK Government last week announced a lower level of support under the energy price guarantee (EPG) scheme from 1 January 2023. This reduced level of support offsets the 14.2% reduction identified in our tariff review, meaning that Power NI's customers will see no change to their bills.  However average annual electricity bills in Northern Ireland are substantially lower than in Great Britain.
Commenting on the announcement, Kevin Shiels, acting Chief Executive at the Utility Regulator said:
"Regulated suppliers in Northern Ireland are required to ask for our approval before they change their tariffs. Our scrutiny of Power NI's tariffs identified a need to decrease their tariffs because of falling wholesale electricity costs.
"However, a recent change by the UK Government to its energy price guarantee scheme means that a lower level of discount will be applied to all electricity bills in Northern Ireland from 1 January 2023. The lower level of discount cancels out the decrease identified by our tariff review. However, as the electricity bill for Power NI's domestic customers will not change, it does mean that these customers won't pay more for their electricity this winter, despite the reduction in the energy price guarantee discount. 
"From 1 January 2023, when the new tariff takes effect, Power NI's average domestic credit customer (with the energy price guarantee discount applied) will pay £847 a year, compared to the GB Electricity Price Cap of £1,395 per year.  This means that the typical Power NI customer's bill will be 39% lower than the equivalent in Great Britain.
| | |
| --- | --- |
|   | Annual bill (based on 3,200 kWh consumption) |
| Power NI annual bill from 1 January (including EPG discount) | £847 |
| GB Price Cap annual bill from 1 January (including EPG discount) | £1,395 |
"Further tariff reviews for all suppliers are likely, given the ongoing volatility of wholesale prices and the effect of the changes that will occur to the energy price guarantee discount which applies to all NI electricity supplier's tariffs. Energy price guarantee discount changes will be announced by the UK Government every three months going forward.
"Separate to the energy price guarantee support, we continue to work with the UK Government and local energy suppliers to ensure that the £400 Energy Bill Support Scheme and additional £200 payments are paid to Northern Ireland consumers as quickly as possible.
 "At a local level, we will continue to use everything in our regulatory toolbox to support consumers. We recently agreed, along with the Consumer Council and energy suppliers, a series of practical commitments, called an Energy Charter, to protect consumers over the coming months.
 "Consumers who are worried about the impact of energy prices should always contact their electricity or gas supplier in the first instance, to make them aware of their circumstances, and discuss the options available to them. In addition, there are also a number of agencies who can provide free and independent advice to households, including Advice NI, Christians Against Poverty and MoneyHelper from the Money and Pensions Service."
ENDS
For further information, please contact Greg Irwin 07794 965911.
Notes to editor
The Utility Regulator is the independent non-ministerial government department responsible for regulating the electricity and gas industries and water and sewerage services in Northern Ireland.

The tariff review resulted in a decrease of 14.2% to the Power NI standard tariff. This decrease is being cancelled out by a reduction in the UK Government's Energy Price Guarantee Scheme discount resulting in no changes to Power NI customers' bills. See link to the BEIS website

.

A briefing paper has also been published.