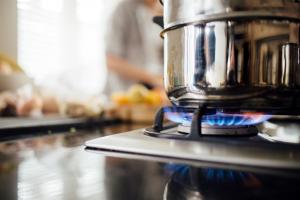 Commenting on SSE Airtricity Gas Supply's regulated tariff, Kevin Shiels, interim Chief Executive at the Utility Regulator said:
"In January 2023, the Utility Regulator commenced a review process with SSE Airtricity Gas Supply of its regulated tariff for domestic and small business customers in the in the Greater Belfast and Western gas distribution areas. This tariff review forms part of our regular scrutiny to make sure that consumer bills reflect the actual cost of providing gas to homes and businesses.
"The review found that at present, no change to the regulated tariff is required. Whilst the review showed that falling wholesale gas prices have placed downward pressure on the tariff, this was offset by increases in other costs, such as the rising costs of distributing gas.
"We are also aware that any change in the level of support provided through the UK Government's Energy Price Guarantee (EPG) scheme would impact the final tariff customers pay. If the EPG discount changes, SSE Airtricity Gas Supply will adjust their tariffs accordingly and advise their customers. 
"We will continue to monitor SSE Airtricity Gas Supply's regulated gas tariff and ensure any falls in costs are passed through to customers at the earliest opportunity.
"If you are worried about paying your energy bill, please contact your electricity or gas supplier in the first instance, to make them aware of your circumstances, and discuss the options available. In addition, there are a number of agencies who can provide free and independent advice to households, including Advice NI, Christians Against Poverty and Money and Pensions Service's MoneyHelper."
This marks the conclusion of a review undertaken by the Utility Regulator and SSE Airtricity Gas Supply, in consultation with the Department for the Economy and the Consumer Council for Northern Ireland.
Further information
Media contact - Adele Boyle on 07787 279584.